THE ARTISAN
I know you must be jokin, thats what I heard you say
the answer to my question, Is Christ the only way?
World peace and new age reason, at one with earth and sky
The vision of your life quest, I say it's all a lie
(chorus)
The earth is His canvas, His blood the paint of Life
The plan for our redemption, declare peace to man
To live and die for something unseen, is so insane
there is no ryme or reason to prove just what you say
Behold His whole creation, the power at His command
Your life and all within you, was His before your life began
THE KING
Theres a hill down in Jerusalem, a hill they call the skull
they crucified a man one day, but He didn't break the law
He healed the sick, the lame, the poor,
He let them have it all, and much to there surprise
He's the one they'de been waiting for
(chorus)
He's the Messiah, the Living Son of God
He's the Messiah, open up your heart to The King
People came from miles around, looking for this man
they thought they'de find a superman, instead a humble man
He told them of the future and of things that would come to pass
they mocked His name, they laughed at Him
Hey! this man has gone insane
(to chorus)
Jesus pulled no punches, He laid it on the line
They could not stop Him, His Word is Divine
He loves you, He wants you
He's callin, stop fallin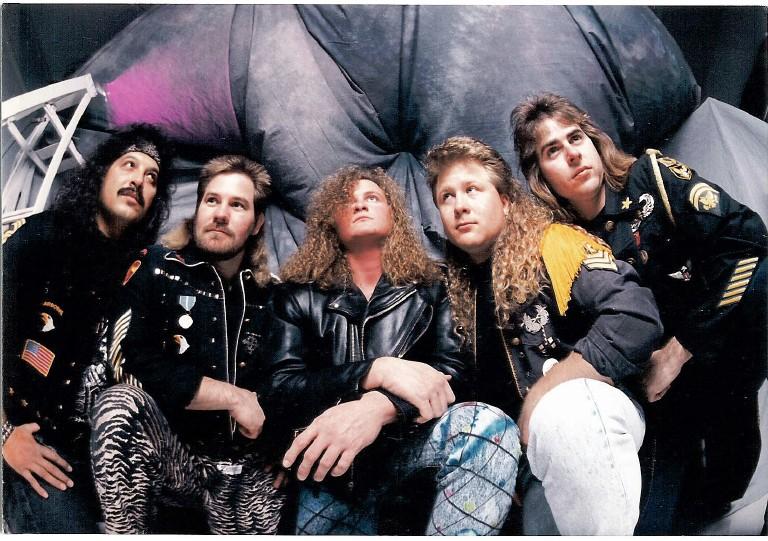 WHAT POSERS!
BORROWED TIME
You've been runnin alone, flyin high with the world at your feet
But the truth you had known, seemed to disappear
You pushed your hope right back, right back to the rear
The streets are hard and Oh so cold, Can't you hear your cryin out soul
Rebellious heart has turned to stone, when will you ever learn?
Will you ever learn?
(chorus)
Living on Borrowed time
Surrender today, give Him your life
Livin on Borrowed time
I'm tellin you tonights the night
Livin on borrowed time
Your life is not your own, you know you're bought and paid for
The lying fog is lifting, now your mind can be set free
I'm telling you now who loves you the most
The Father and the Son and the Holy Ghost
Accept Him now, escape the fire, turn away from your evil desires
The time has come, you know the score
Don't wait a minute more, not a minute more!
Listen to Death for the Wicked
DEATH FOR THE WICKED
Ascending armies with swords forged of steel
And missles dispersing their wares
Foreign invaders diseaseing the nations
While torture and pain is revealed
Screams from the land, Armmageddons at hand
As satan the ruthless devours, But look towards the sky
Our Saviour takes flight, for Jesus will triumph this day
(chorus)
Death for the wicked foretold
Life for the Saints on streets made of gold
Mansions and honor bestowed
Accept Jesus Christ and take hold
Shackled and chained is the beast full of hate
As one thousand years was foretold
Biding his time for that one final season
To once again deceive young and old
But seasons do pass as God's armies advance
Defeating the foe with God's power
The beast he has lost and he's paying the cost
He's burning in eternal fire
(back to chorus)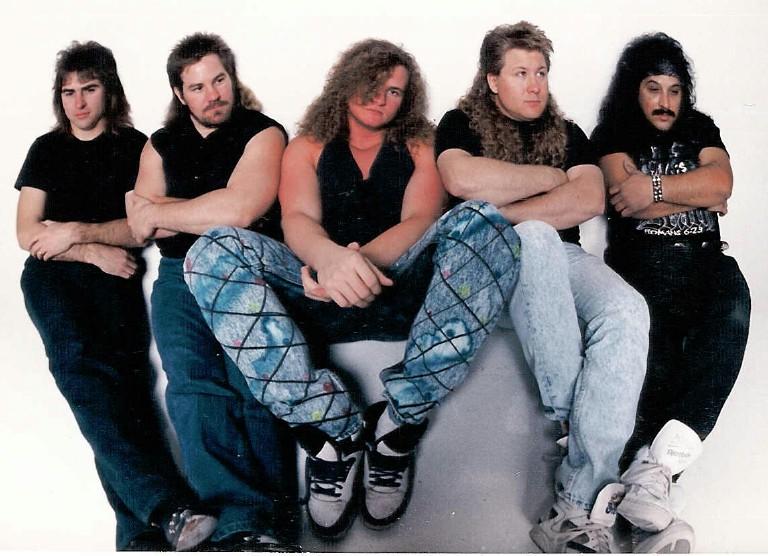 ANYBODY CARE TO ARM WRESTLE?
I SHALL COME AGAIN
Carry on my children, spread the news across the land
Can't you hear? I'm calling you to carry out my fathers plan
I've ascended into Heaven where I've gone to make a place
For those who have received Me and were saved upon My grace
A dirty thought or a wounded heart
I know your thoughts and every need, so open up and realize
You need your faith and trust in Me
A lifetime is forever and death is something time won't tell
For don't you know, there is a real Heaven and Hell
(chorus)
I shall come again, believe Me when I say it
I shall come again, the time is drawing near
I shall come again, like a theif comes unexpected
Maybe this Year
RUNNIN AFTER YOU
I've been runnin after you and here I come again
I know where your livin, Yes! I'm knockin at the door
Won't you let Me in?
It's awful cold, Is anyone home?
Has your heart turned to stone?
I hope not yet!
Faith brings peace and understanding
And I will never let you down
Wolves dressed like sheep attack,you better watch your back
Their promising a life at ease and out there just to squeeze
And take your money sack
It's Red Alert for eating dirt, hear the clock ticking down
So get right or get burnt!
(chorus)
Oh yes! there's Peace and Understanding
I'm reaching out for you my friend
Oh! know the'll be an answer
Cause I will never let you down
I will never let you down
(lead break to chorus)
GOD OF THE LIGHT
When the night is closing in and the screams
Are hauntingly near and tears are falling
When your peace falls to the ground
In the borderland of despair
You hear... doubt and fear.... (I see dismay in your eyes)
Won't you... draw near ..(Let the darkness flee from the fire)
And lift up a prayer to the God of the Light
Bringer of Morning, The God of the Light
(chorus)
The God of the Light
The God of the Light
As the whirlwind embraces my head
I fall to my knees and repent, forgive my evil
And my shackles fall to the ground
As the Morning Star appears
You hear... doubt and fear.... (Oh the beauty of My Lord)
Won't you... draw near ..(See the light in His Eyes)
Lift up a prayer to the God of the Light
Bringer of Morning, The God of the Light
(back to chorus)
(bridge)
He whispers to me, Your my servant now....Only
My light has risen in your new heart. Don't fear
My eyes, Revelle in the King and the glory!
Oh!! That I see
(lead break back to chorus)
THIS IS WHY, I WANT TO LOVE HIM MORE!
Listen to Want to love You more
WANT TO LOVE YOU MORE
In the midst of the early morning, my thoughts return to you
The beauty of your tender lovin heals my soul and makes me new
What can I say or do to prove my love for you
Don't ever want our hearts to part, without you...
I don't know what I would do
(chorus)
I magnify you Lord.... Oh yes
I want to love you more....amen
Pilgims on the road to progress, aliens passin through
Clinging to The One we've trusted, now eternal life's in view
I know that the Word of God is sure
The love that comes through nail scarred hands
Is what mankind is searching for
(back to chorus)